Ceramics Technology Column
Ceramics Technology Column
Testing of lint adhesion by electrostatic diffusion alumina coating

Test description
For uncoated products and transfer End Effectors with Asuzac electrostatic diffusion alumina coating (ADC and ADB films),We tested the degree to which lint adheres to the End Effector when it is wiped off with a rag.
Rags used




Use coarse-grain rags that tend to produce lint

Check for lint adhesion




After wiping with a rag, blow-dry the surface to check for lint adhesion.
※The shiny spot is lint.
Test results after 100 trials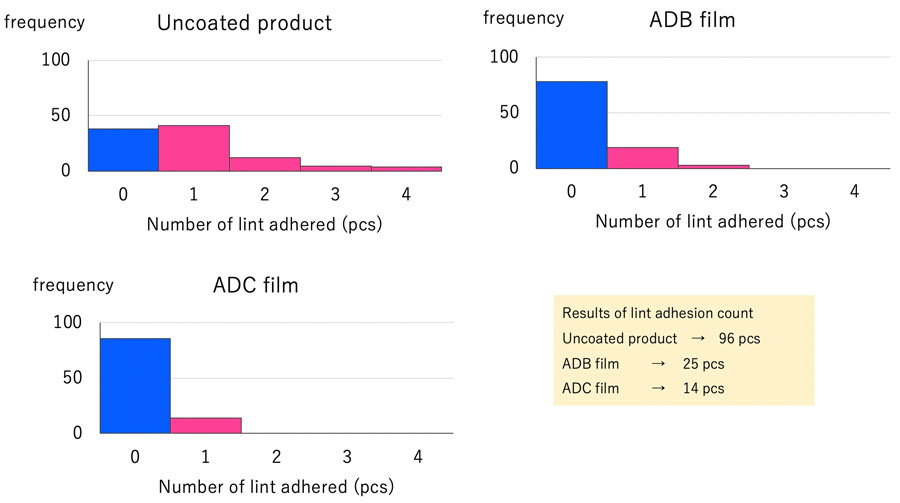 It is clear that lint adhesion is greatly reduced in End Effector that have been treated with ADB and ADC films compared to the uncoated product.
Contact Us
Customizable from single quantity orders.
Please feel free to contact us.
ASUZAC Inc.
Fine Ceramics Division

Opening hours:9:00~17:00(Sat, Sun closed)

FAX : +81-26-251-2160